Nyendo-Report Nairobi – September 2020
Covid-19 pandemic – consequences for most schools
As the world is now adapting to new changes brought up by the covid-19 pandemic, most developing countries are struggling to keep pace with these changes like social distancing, e-learning, self-dependency, disaster preparedness & management among many others. In Kenya, the situation has been around for 6 months now, and many lives have been changed drastically. Some will take years or even more to get back on track.
One of the most affected sectors is school education. Schools had to be closed for the rest of the year and hopefully can reopen in January 2021. Most schools have only signed rental contracts for the premises and many of them had to leave the houses. The former school buildings were converted into rental buildings for which the schools could not afford the rent. Teachers were forced to either go to the countryside or take odd jobs in construction or as street vendors just to put food on the table.
The few schools that have opted for e-learning are doing well and are still teaching. As a result, programs such as NIFUNZE (an online platform that offers instruction from primary to secondary schools) are rapidly gaining in importance. As devastating as this whole situation is, it shows that most of us have learned that it is necessary to be well prepared for everything and be open to new ways of doing things.
Nairobits-Project to enhance IT skills in the Slums
At Nyendo, we have been brainstorming on how to be part of the solution for having strong sustainable self-dependent communities which some of the barrier we saw was youth/women unemployment, communities dependency on others in terms of food supply, technology among others. This led us on to the need to empower the community through an education system that doesn't limit a person in terms of funds or educational backgrounds , and luckily we didn't have to reinvent the wheel for were now working on a partnership with Nairobits (an institution that offer the same) to offer their classes in Kangemi Youth school for kangemi/kawangware youths. A program that will start with at least 20 youths aged 15–24yrs who will be trained in ICT, ENTREPRENEURSHIP, SEXUAL REPRODUCTIVE HEALTH & RIGHTS, LIFESKILLS & MENTORSHIP in a period of 1yrs and given certificates upon completion, to be able to work in the respective fields as professionals.
Mobile Farming as a model of urban food security
Also we have been developing modern ways of farming that require less space and gives more yield. We are doing a sample project with 12 mobile farming towers growing kales, spinach, cucumber, tomatoes, onion, garlic and sweet potatoes. And currently we're harvesting spinach/kales as we try to keep records to see how much one tower can produce on average and for how long.
Currently we are in the piloting phase to implement the mobile farming project in 2 communities, – Nairobi-Kangemi slum (a community not used to agriculture for the land is limited and most people are on renting houses) – and Kajiado North, Kisamis area (a community of Normadic pastrorist in Semi-arid part of Kenya that used to believe it is a taboo for them to plough land and only depend on their animals for livelihood)
We have had a meeting on 1st sep 2020 with leaders of Osotua – meaning peace in Kimassai – community group of 700 members and currently we are in the designing phases with them through Geoffrey Nkoitiko, a skilled Massai in plants and gardening, to find the best module that we can use on implementing the project in the Massai community.
Also we've had a meeting with the head teacher James Muteshi and the principal Patrick Aluda of Kanyorosha school (one of our partner schools) where they've agreed to give us space to start the pilot phase of the mobile farming in the school compound for the Kangemi community.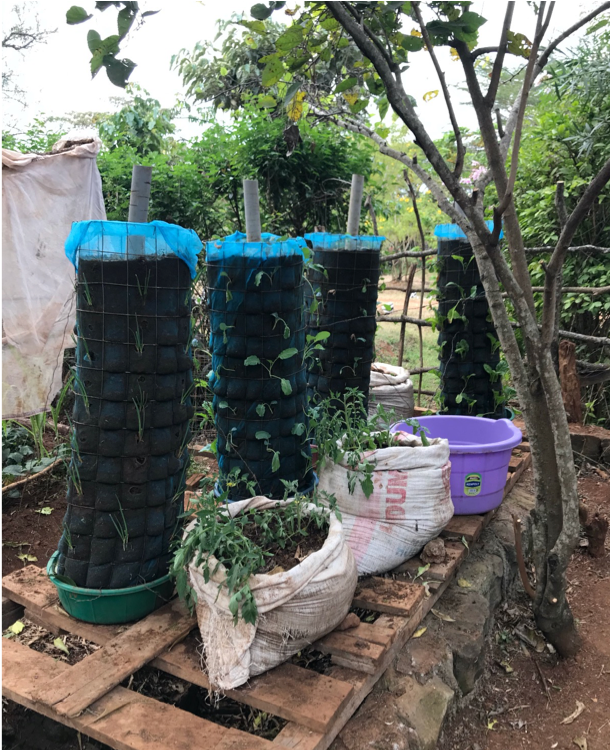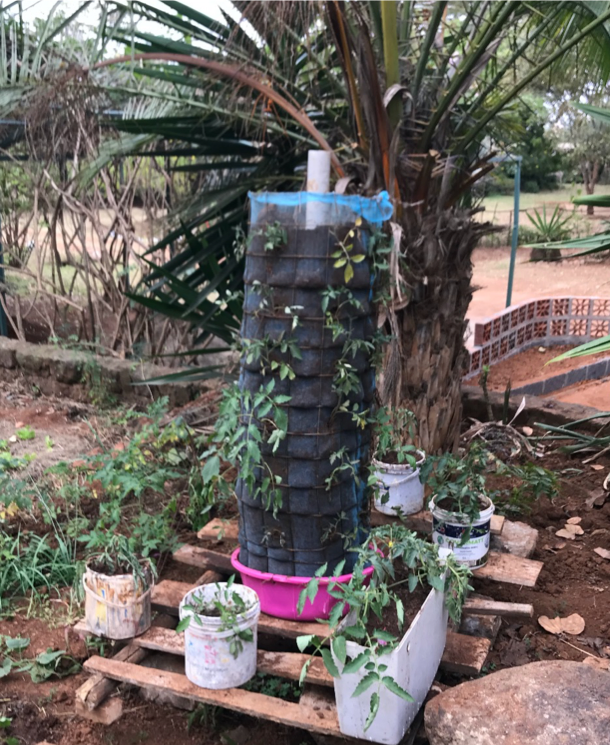 Solar Learning Webinars
Last but not least we've also being working with Prof. Esin Bozyazi, a professor of design, Michel Sinn and Floriane Abadi, founder of the Solar learning organisation, with the Inuka sasa 2.0 organisation from kangemi/kawangware community and Geoffrey from the Maassai area on a workshop to develop a solar product suitable for each of the 2 communities through design thinking process via eight zoom meetings. Currently we're on the prototyping phase to know which product works best for each community.