We visit our friends in the slum!
"It was my most beautiful and impressive experience I've ever had and probably will ever have. I see it as an incredible opportunity that was offered to me … "
"The people were so open and friendly and welcomed us so warmly, as I had never experienced before … … It was very interesting to see how these people live in the slum … because it is almost impossible to describe these circumstances  without having been there. I am so thankful for this experience. I thought it would be hard to bear the circumstances there. But it was not so … and it taught us to appreciate our standard of living. "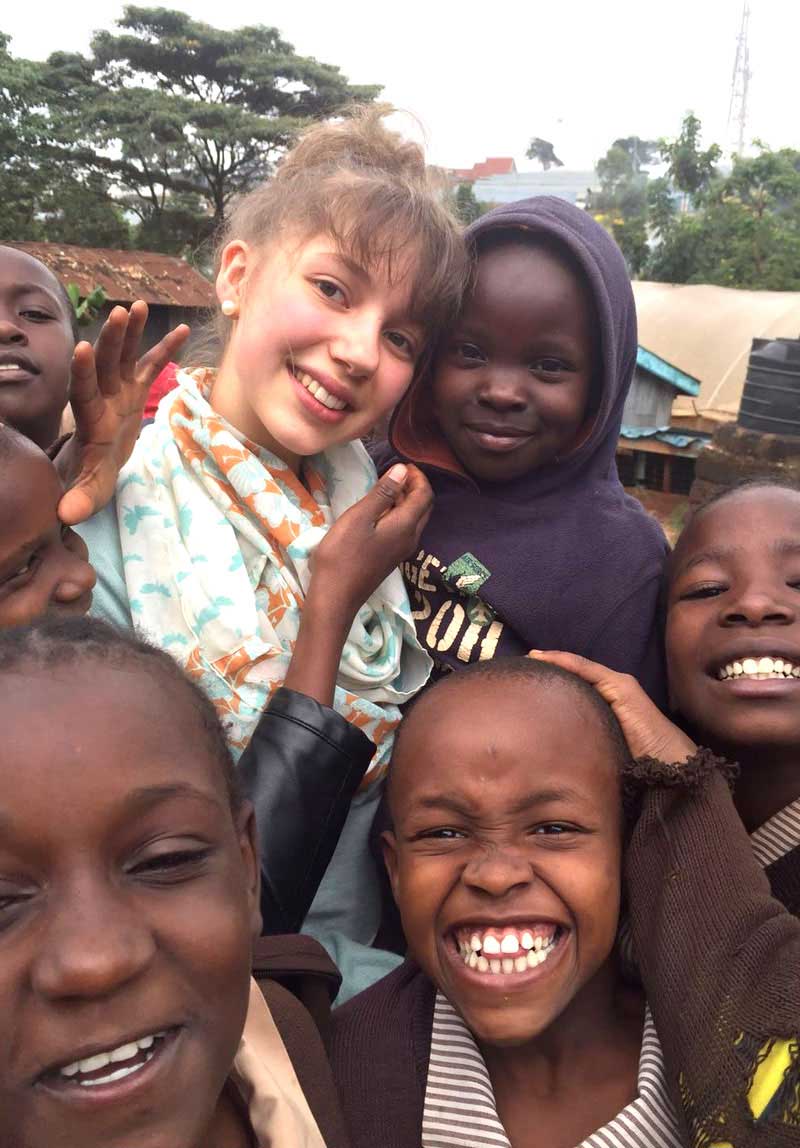 36 of our Nyendo students
in 8 groups from 5 schools
without being accompanied by adults, lived for two weeks in the slum with our friends and spent another week travelling in the country.
This "life-changing experience" connects us forever. We worked for nyendo for two to four years, preparing for this trip and looking forward to it.
How do our partners in Kenya experience the visits of the students?
"… the best of all, however, was how the Nyendo teenagers from Germany interacted with our children, lived with them and got involved personally! This not only opened the hearts, but also the horizons and new worlds for countless children and adults. "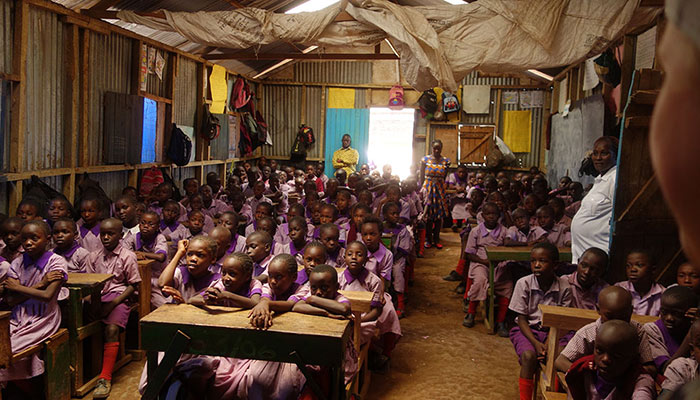 Our collaboration since 2012, with its financial contributions, interactive projects and international guests, is considered a great asset and help, not least by our African partners.
The journey is a modern form of youth initiation
At the age of 17 or 18, one is open for new encounters and young and receptive enough to absorb the experience of a completely different world so deeply that you can change your imprints and values.
Travel and intercultural encounters can be a form of youth initiation, as found in many ancient cultures on the threshold of adulthood, especially through
being on your own – with peers, but without adults
wide awake and present to open out to the new and unknown
put back the many wishes and sensitivities of your own ego
"Taking the hand" of one's own fears
In order to responsibly face life in the slums, to deal with the diverse, extreme impressions and to be able to adequately meet the hosts in their hard living circumstances, the youngsters prepare two years for their journey.
the interest and consistency in supporting the partner school
Independently preparing the trip in conversation with Nyendo Alumnis, the Nyendo team and local friends
Who is responsible?
The existential plight of the people in the slum is so great that even in meek and peace-loving people, criminal survival energy awakens when they are dealing with "whites". Aware of such danger, we have developed a framework that allows our youngsters to be warmly received as welcome guests, thanks to our friends in the slum. "We felt so safe," said Sophie, "they became our second family."
The parents are responsible. They sign a disclaimer prior to departure – and the adolescents a code of conduct.