nyendo in Vienna at the Entrepreneurship-Summit 2019
This gathering is the culmination of the Entrepreneurship Week, which is now taking place simultaneously in 116 countries around the world, with the aim of serving as an encouragement tank and networking platform for young generation change makers. In the age of Fridays for Future, sustainability and social issues were of course an important focus.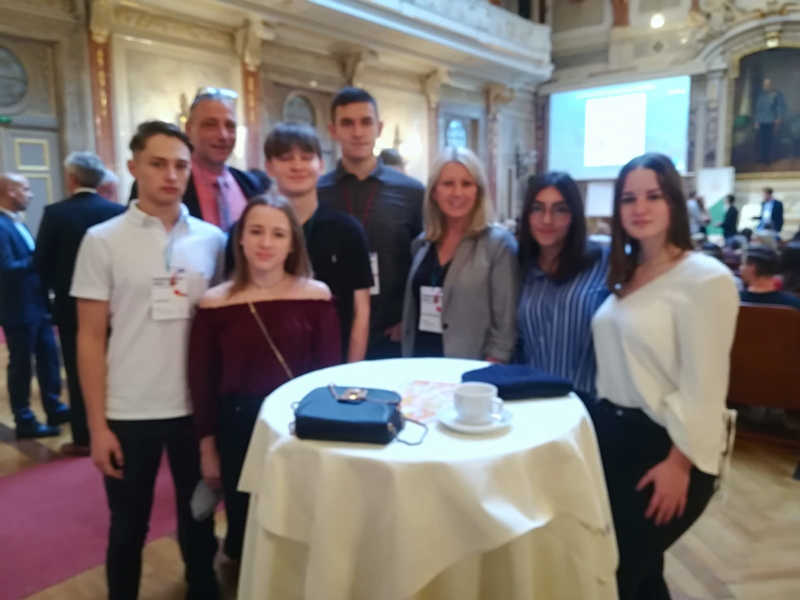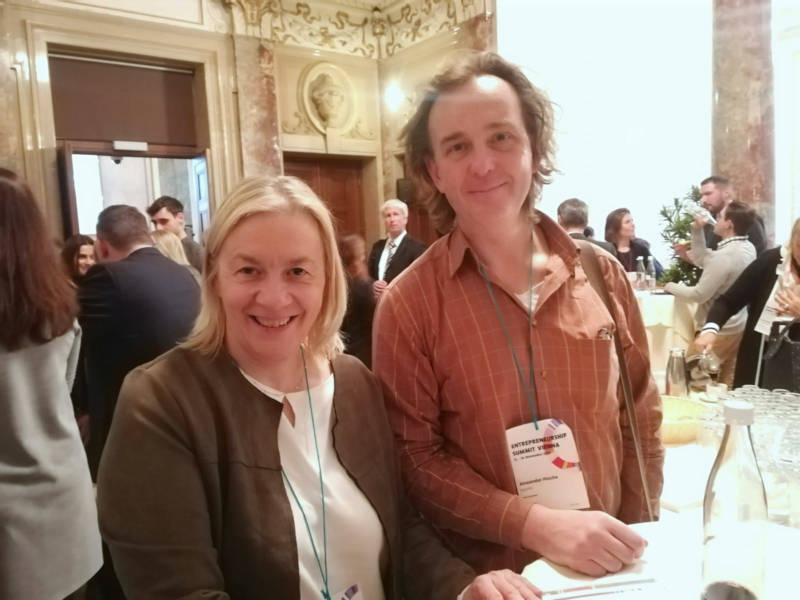 Brigitte Lindenhofer & Dr. Alexander Piecha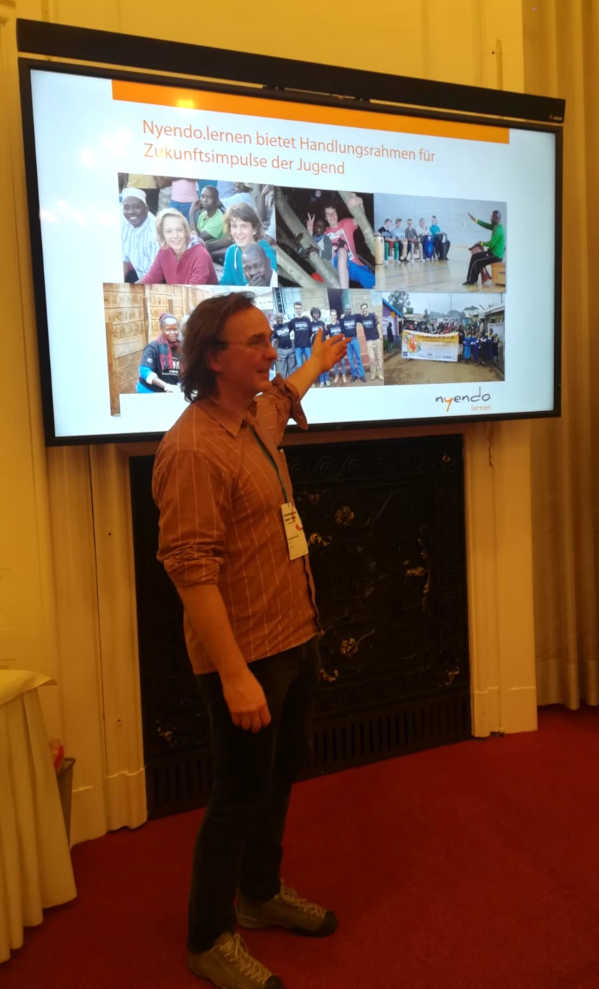 Brigitte Lindenhofer from Ybbs and I as the director of the institute had the opportunity to present the Nyendo impulse of a small but interested audience on track 25 on Wednesday evening, which had become somewhat tired after a long day.
JA (Junior Achievement) – an organization founded in 1919 in the USA, represented worldwide and firmly established in Austria, which offers schools a well-founded framework for the foundation of student companies – was introduced in parallel with us. We were able to establish contact with the two speakers – a cooperation between nyendo and JA might be interesting, because JA provides a comprehensive and detailed formal framework around the topic of student companies; nyendo, on the other hand, offers an extremely convincing content orientation for students who want to realize themselves as social entrepreneurs.
Julia Schlögl, Regional Advisor of JA (Junior Achievement) for Vienna and Lower Austria expressed great interest in participating in our Easter Summit 2020 in the slum in Nairobi.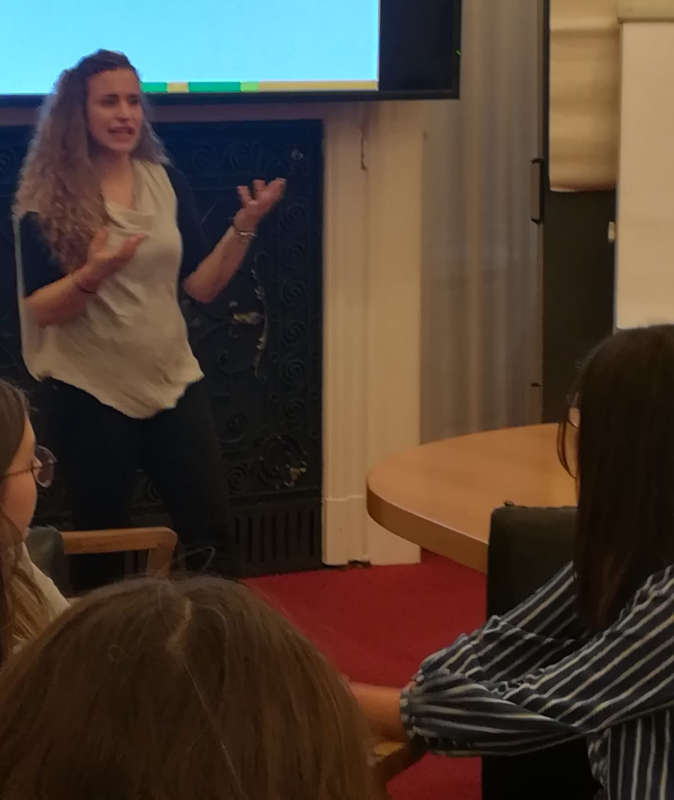 Julia Schlögl, Regional Advisor of JA (Junior Achievement) for Vienna and Lower Austria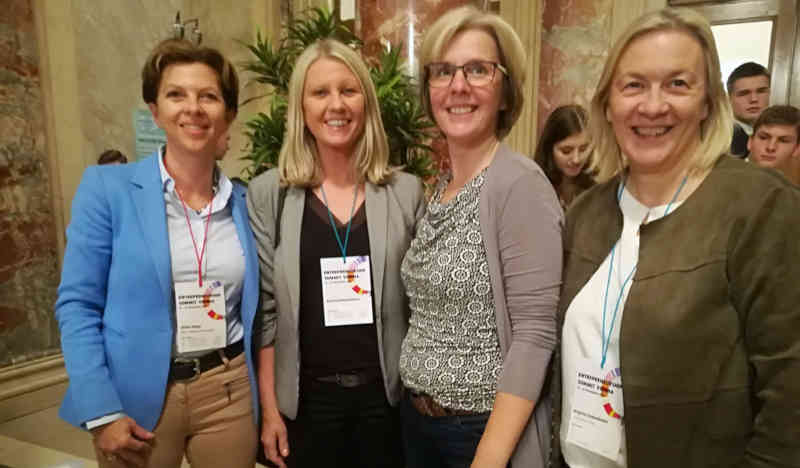 Also apart from "our event" there was of course a lot of opportunity to talk to people, whereby I was very grateful to have Brigitte by my side, who knew the place and the people very well and distributed our information material diligently.
Last but not least, there were inspiring lectures and impulses from fascinating people – far too many to list them all. Some, however, should be mentioned as examples: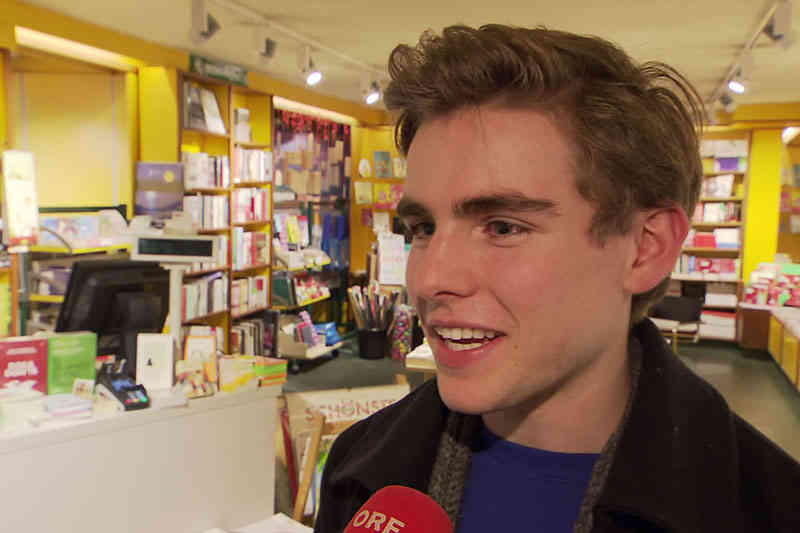 19-year-old Konstantin Klingler reported on his three start-ups to date. When he was 16, he and his friends were amazed that the goods for online orders are sent to customers over such long distances. The components of a T-shirt, for example, can sometimes have traveled around the world several times until someone finally puts it on or – worse – throws it away unworn, which unfortunately happens to a good third of clothing in Germany.
Instead, these young people wanted to create an opportunity for goods to be ordered online but then delivered climate-neutrally by bicycle from local shops. They drew up a comprehensive business plan on how to set up an online shop and the necessary logistics. Instead, a successful alumnus of their school, who was the founder, advised them to find a solution that was as simple as possible but could be implemented immediately. As a result, they found a bookstore that was willing to cooperate, took orders by SMS and delivered the books by bicycle – within a week they had already received several hundred orders. The scaling overtaxed the young entrepreneurs and as the final exams approached, they unfortunately had to give up their company due to lack of time. Afterwards Konstantin developed a possibility to practice on his mobile phone via Facebook for the maths matura in order to be able to use the way to school effectively.
After a year of community service with street children in Ecuador, he founded an initiative that collected donations to provide these children with a warm meal at school and a mentoring program with students from Quito University. As a result, about three out of five street children will now be studying after graduation.
According to Konstantin, schools can best support their pupils in their impulses if they give them the necessary freedom, encourage them and deal positively with mistakes, i.e. see mistakes as learning opportunities and not as failure.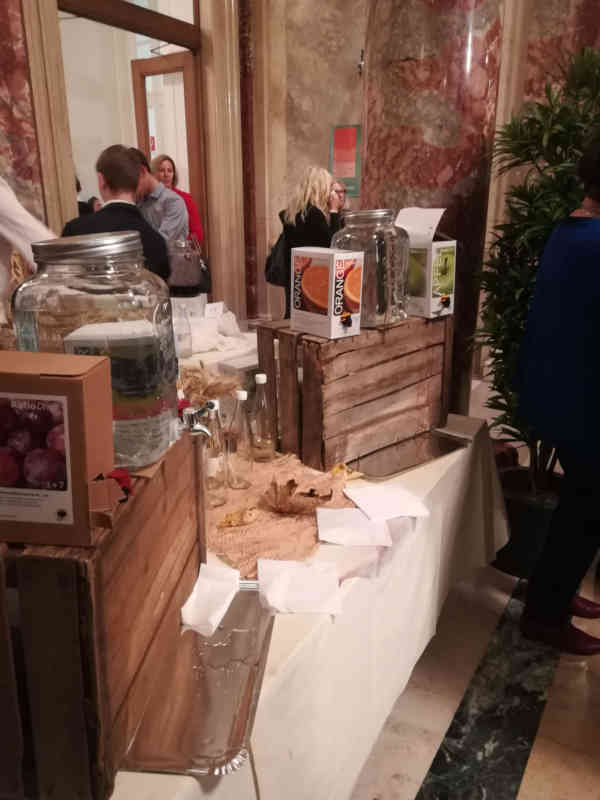 ratioDrink von Rafael Kugel
Another founding example is ratioDrink by Rafael Kugel, a student of Günter Faltin. The idea behind it was the insight that most juices are made from fruit juice concentrate and the amazement of why the concentrate is diluted 1:7 with water before being sold to the customer. If the concentrate were sold directly instead, 7/8 of the packaging would be saved and customers would have much less to carry home, where the tap water would provide enough drinking water of the best quality to dilute the concentrate at will.
The special trick at ratioDrink was that the entire company was built from components purchased as external services from professional suppliers. As a result, most investments were made and many risks were eliminated, and Rafael Kugler only had to invest about an hour a day to manage and develop his business.
I would be very happy if some Nyendo students and coaches could come with me to the next Entrepreneurship Summits in Berlin or Vienna – it's worth it!
Visit to Ybbs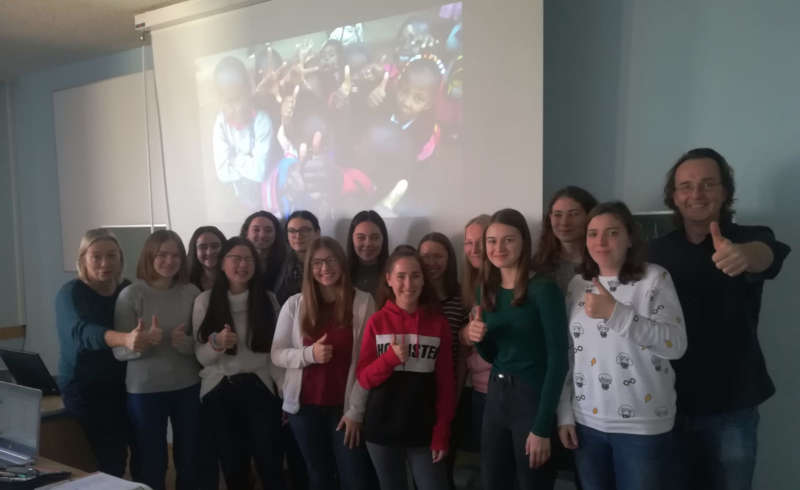 After visiting the Summit in Vienna, I had the opportunity to visit Brigitte's Commercial Academy in Ybbs on the Danube, which has been part of our Nyendo network since 2017. At the HAK it is part of the curriculum that the students found student companies, and I was able to tell an interested class about nyendo, our cooperation with the Kenyan partners and the current projects there. Four student companies currently in the process of being founded want to donate their profits to nyendo.
Of particular interest to them was the training cooperation between our CIFEFA schools and NairoBits, an initiative that has existed for 19 years and aims to enable school leavers in Kenya to obtain IT qualifications.
For ten euros per pupil per month, the graduates of our partner schools in the slums could take part in this programme and, if necessary, would even be provided with a laptop for this time. This would enable them to acquire important skills for their future lives in an increasingly digital world, even in Africa.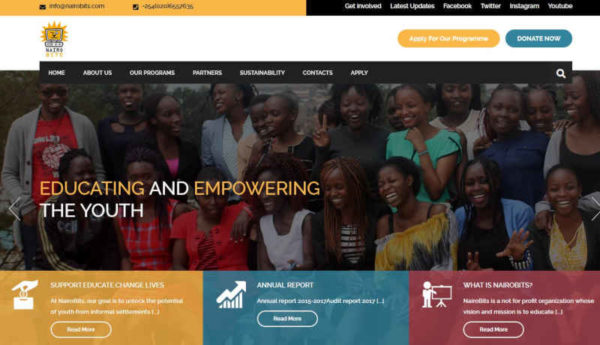 I am very curious to see what these committed young people will be able to do, and I am already looking forward to the retreat, where some of them will hopefully report. Welcome to the Nyendo team!
I thank Brigitte Lindenhofer from the bottom of my heart for her commitment, her incredible hospitality and the organisation of this trip!
Dr. Alexander Piecha, Institute director nyendo.lernen UG