Jerusa Muthoni, aka Maggie, has been working in the Nyendo-Office in Nairobi since June 2023. She became aware of nyendo through her daily interactions with Irmgard as her personal fitness trainer.  One day, Irmgard requested Maggie to do outside catering at her Oseki farm, and this is where Maggie got the chance to interact with the headteachers of Kangemi. Through this interaction, she was able to gain an even deeper understanding of nyendo and its operations and this sparked her interest even more. From then on, she got the idea of joining a group or organization where she could contribute however little, to ease the burden of people living in disadvantaged communities. Coincidentally, Irmgard approached her and offered her a chance to join nyendo. "Here it is I have been given a chance to complete someone's life,'' she thought to herself and happily took up the offer.
Maggie was born in a small village called Kinoru in Meru County, where she attended her primary and secondary school education. It was not until college that she joined her elder sister in Nairobi. Maggie has a diploma in Food and Service Techniques from Kenya College of Commerce and Hospitality. She has worked in different hotels, lodges and restaurants, serving at various capacities.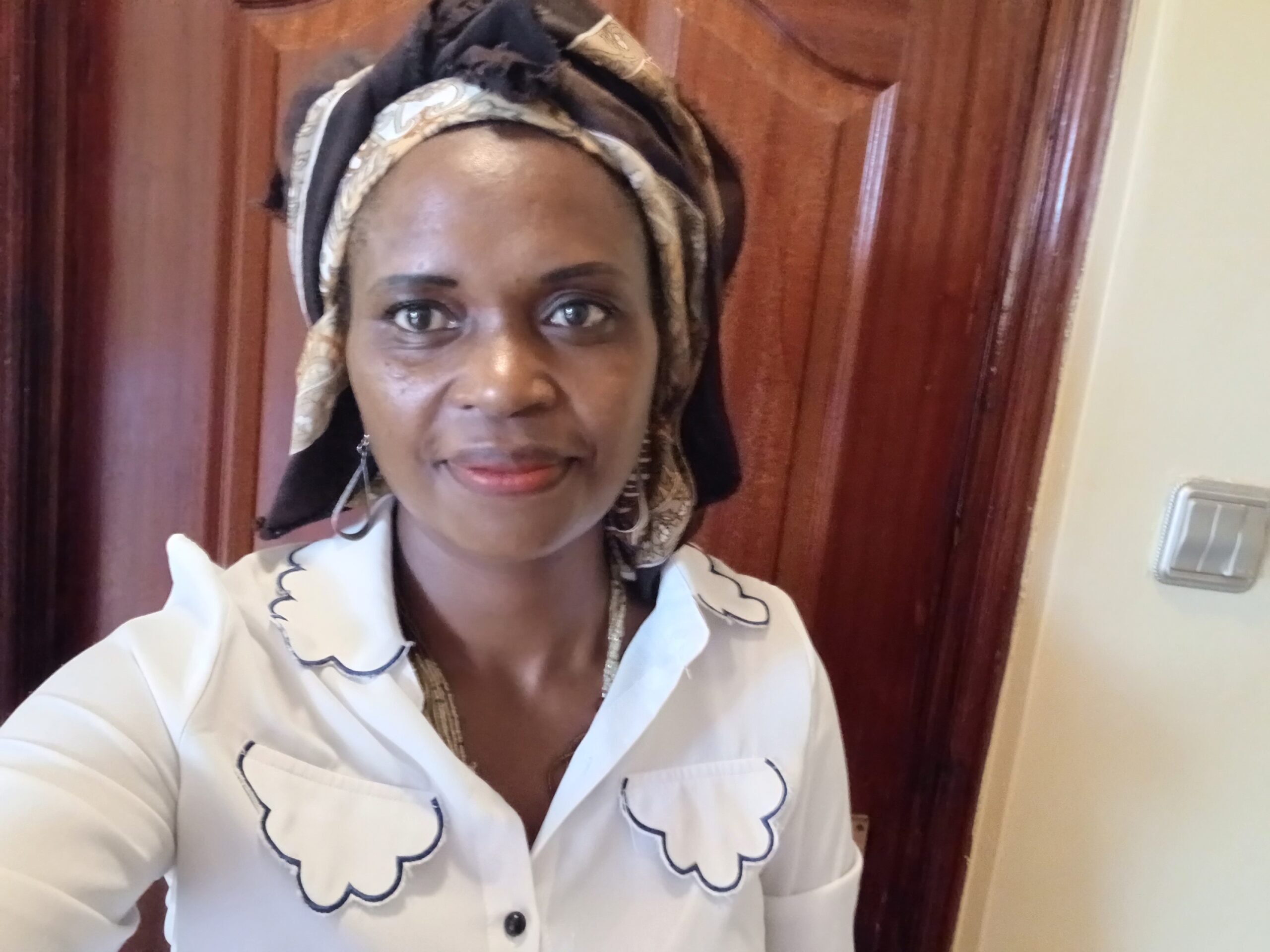 Maggie is a young widow and a single mum of a 14-year old. In the wake of the corona virus pandemic in 2020, she lost her job as the service industry was heavily impacted. Being a jack of all trades, Maggie decided to start her own small business of selling clothes online, she also doubled as a personal fitness trainer, caterer, and her most favorite of taking people on hiking trips of which she does up to date.
Having been raised up in a farm away from the city, Maggie attributes that to helping her understand the opportunities that the children in the slum communities are missing out on. This is because opportunities in the rural areas are limited compared to the city. This helped her easily relate to the people in these disadvantaged communities.
Maggie is very happy to be a part of nyendo and her goal is to leave a positive impact in these communities by serving them the best way she can. Maggie has a soft spot for children and she is determined to do whatever she can to ensure that the children coming from disadvantaged backgrounds get a better chance at life. She says that being able to serve these communities completes her life in every way.