Youth Entrepreneurship Week at the HAK Ybbs
From November 16 – 19, 2021, the Youth Entrepreneurship Week (YEW) took place at the Handelsakademie (HAK) Ybbs.
The YEW offers space for innovation, for the development of solutions for the Sustainable Development Goals and for digital ideas.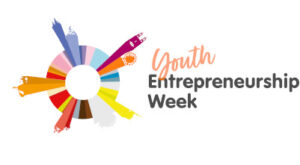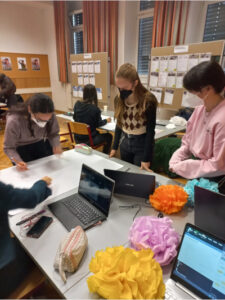 In this way, young people experience what creative power they have inside them and how they can use it in a solution-oriented way. By overcoming challenges, they gain confidence in their strengths and become changemakers.
The students dealt with the topic of entrepreneurship and worked on the future of tomorrow. Due to the current situation, the Entrepreneurship Week was held hybrid, i.e. the students were on site and the trainers and partners from the startup community supported them online.
Among others, Irmgard Wutte from Nairobi was also connected, she gave an insight into the idea and the projects of nyendo.lernen.
The Nyendo group from Ybbs and two students from Rosenheim participated online in the YEW. The Nyendo group worked on a product that could possibly be offered in all Nyendo student companies in the future.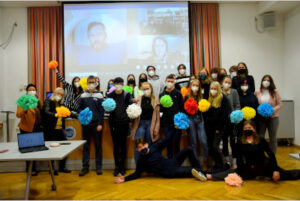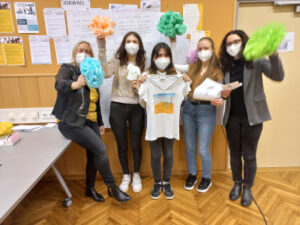 These are Nyendo merchandising items, T-shirts and bags with drawings and African symbols should be offered. In a first step, cotton bags will be printed with African drawings. The drawings could be from children or artists from Nairobi in the future.
The Rosenheim girls Celine and Konstantina dealt with the topic of women's safety in their idea.
They developed an app that provides women with telephone support on their way home. With their idea, they were able to convince the expert jury and achieve third place.
The winning projects were determined by an external jury of experts. Team Palo developed a business idea for shoe insoles that has a lasting effect on the gait of wearers, and the winning team Pen clean developed a pen that can be used to disinfect surfaces.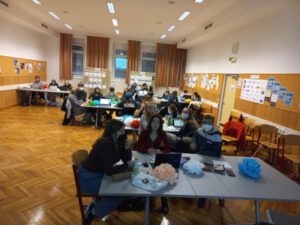 The project is a cooperation of the Federal Ministry for Digitalization and Business Location, the Federal Ministry for Education, Science and Research, the Austrian Federal Economic Chamber as well as Austrian Startups and the Initiative for Teaching Entrepreneurship.
Brigitte Lindenhofer