The Freie Waldorfschule Rosenheim once again held a big summer party with the school community in July! The student company Upendo Tamu had a big stand where waffles were baked, coffee was served, homemade elderberry lemonade and handicrafts from Kenya were sold.
The students of the student company brought waffle dough, bought lemons and water for the lemonade, and restarted the filter coffee machine, which was not running during Corona time.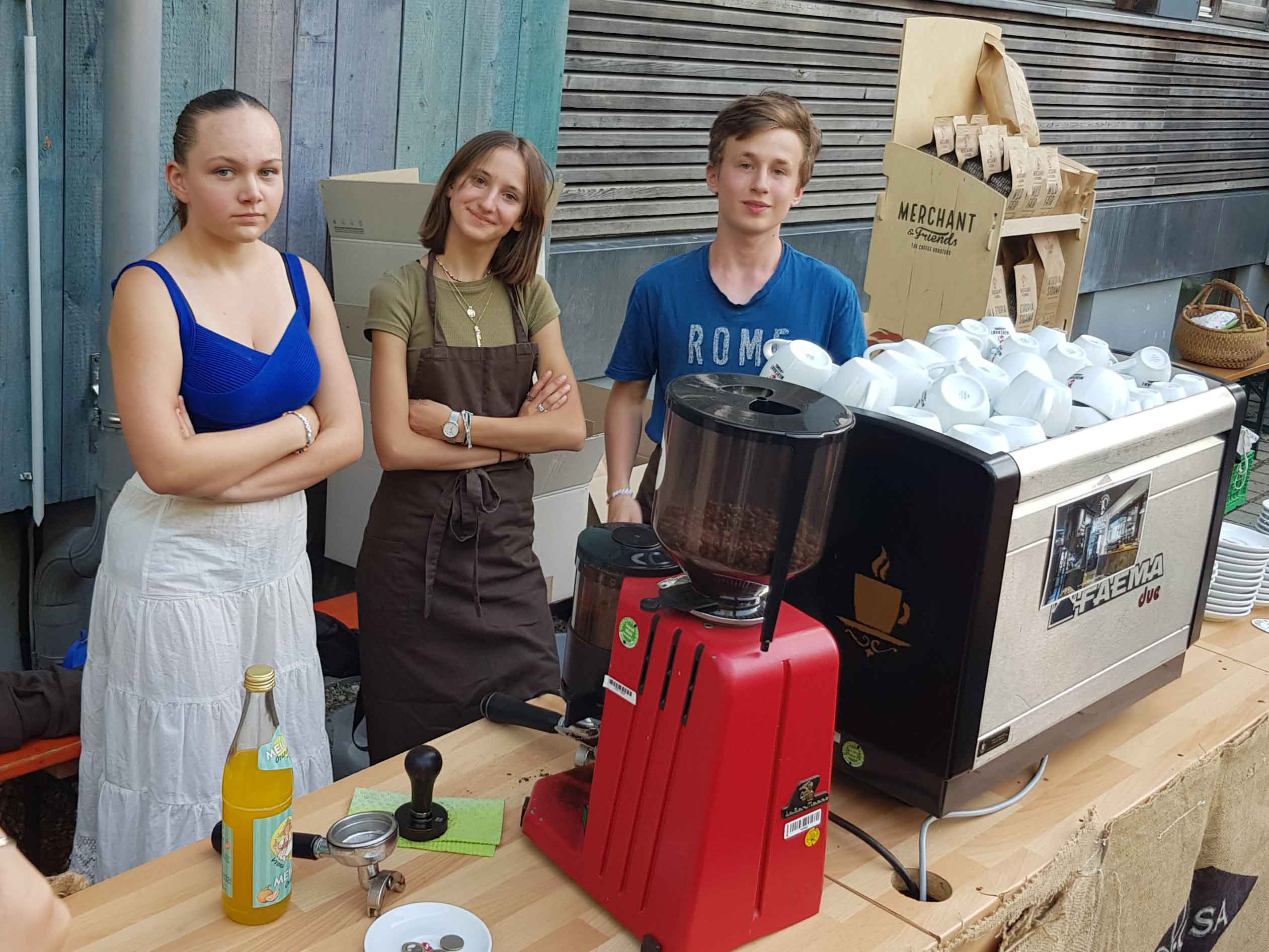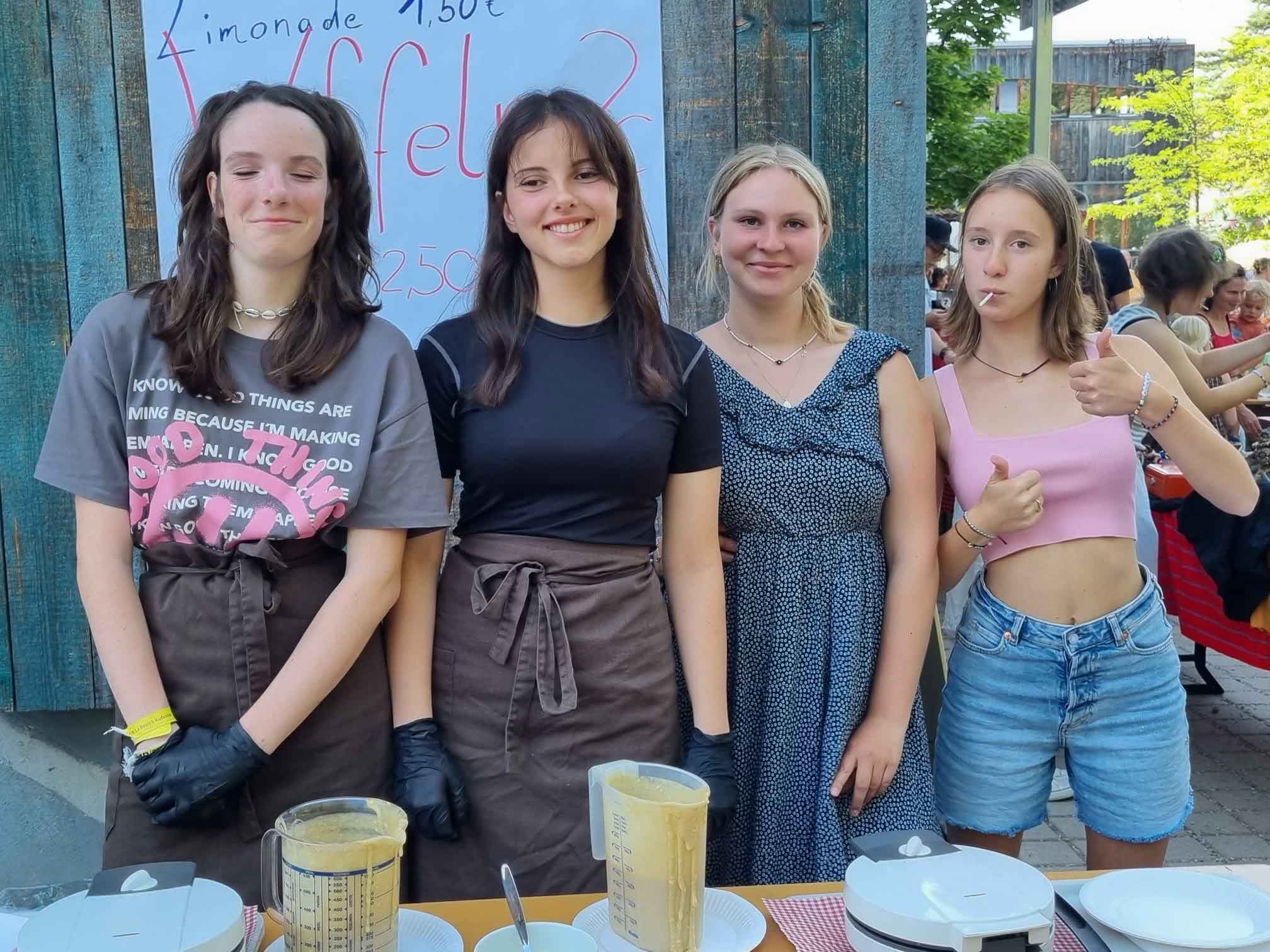 It was an intense day for everyone involved, but together we overcame all the challenges and were able to prove once again that we are a good team!
Now it's time for our summer vacations and at the beginning of the new school year, hopefully new students from the 8th grade will join us. In October there will be a flea market in the school, where we will also be present. We already have ideas for new projects and will be happy to report on them.
The student company Upendo Tamu from Rosenheim.