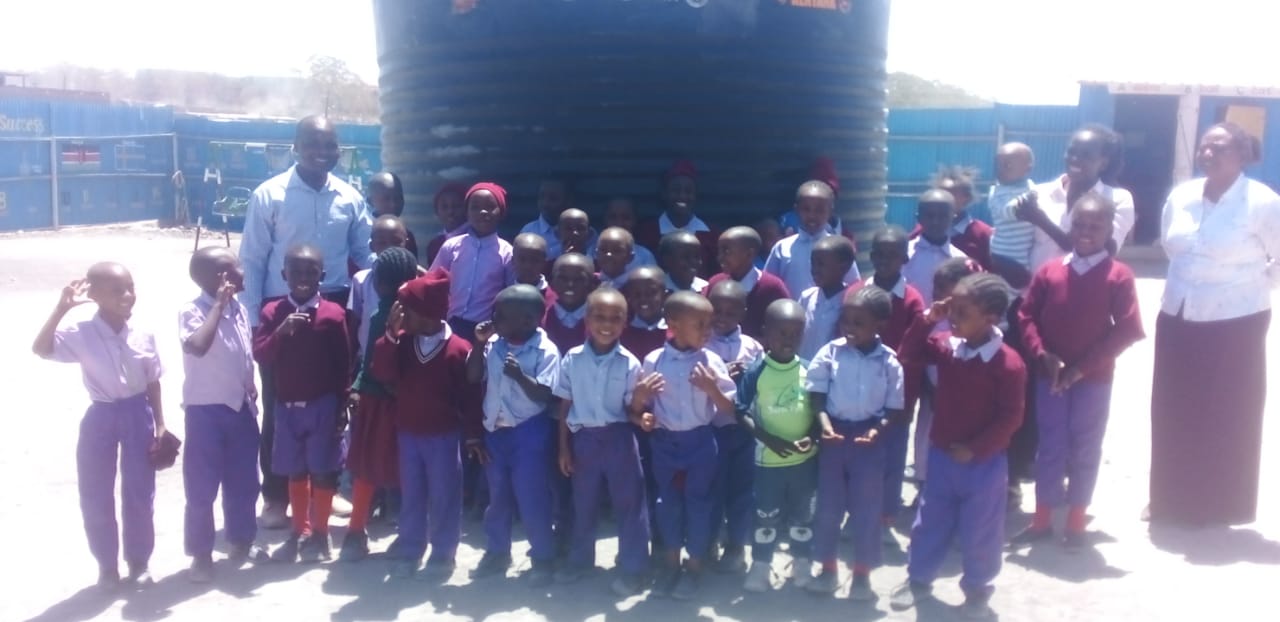 In the summer of 2022, Veronicah Nduku, the director of the two Love Schools, asked us to install a water tank at the Love School junior. In this school – as in almost all schools in the slum – there is no water connection. The necessary water for the students, for cooking and for cleaning has to be bought and transported to the school every day, which takes a lot of time and money. With an existing water tank, the school has direct access to clean water and in addition, they can also sell some of the water to the neighbors in the sur-rounding area and thus earn a small income.
Work began in mid-September 2022 and the platform for the tank was concreted. In Oc-tober, the 16,000-liter water tank was ordered and installed.
Fresh water is available for the children
The drinking water is now delivered by trucks and the tank is filled with it. The school has commissioned a person to sell some of the water to the neighbors. With the income the tank can be refilled again and again. The diseases caused by contaminated drinking water have already decreased among the children.