The valuable work of the student companies
December is Christmas month. This can also be noticed in our student companies.
In Rosenheim, Prien, Chemnitz and also Ybbs, Advent markets were prepared.
Those are a good opportunity for the student companies to sell their own upcycling products, printed shirts, baked waffles and much more on the one hand and to offer the products of the partner schools on the other hand: African goods such as fair trade chocolate or bowls for example.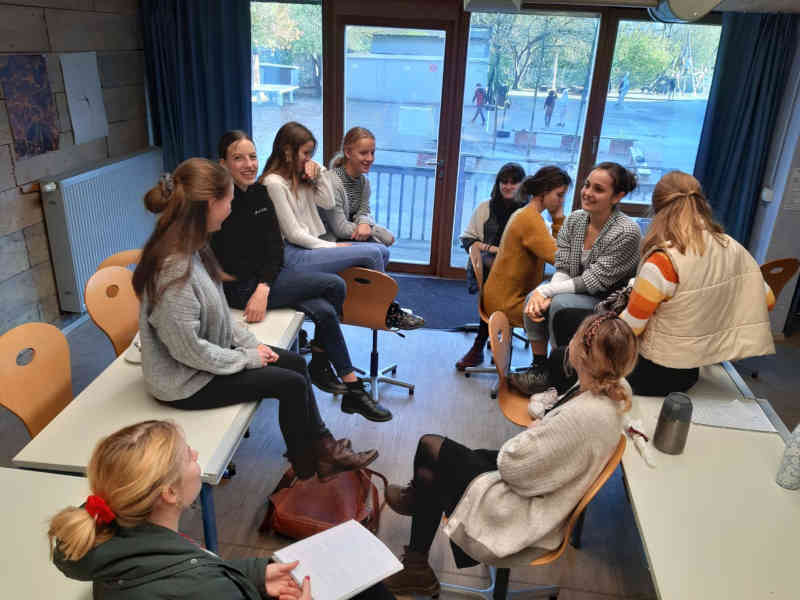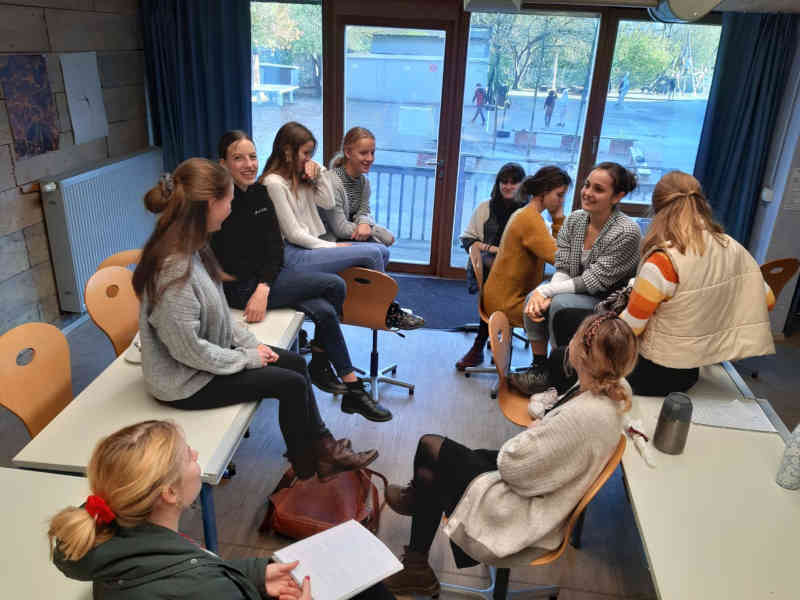 Student company Upendo Tamu, Rosenheim
Looking back at the last quarter, all students can be proud. A lot has happened and a lot has been done in the student companies: Students from Pamoja had the opportunity to open the Children's Rights Festival of the Children's Association of Chemnitz and to share their experiences at a student company that works for children in Nairobi. They also organized a rickshaw shuttle service in September, which not only took people from A to B, but also showed them the sights of the city.
In Evinghausen, in addition to selling, the students are now concentrating more on catering, which proved to be a success when they first entertained visitors in the painting garden. In Austria, the student companies sold so many goods at the annual information days that advance orders had to be taken. The list could go on and on, we are thrilled with the energy with which the students are present.
But at the end of the year we not only look back, we are also proud of the look into the new year and the plans of the student companies how they can support their partner schools in the slums of Nairobi:
At Upendo Tamu in Rosenheim, a large donation project and a summer cinema are planned. In Chemnitz, Irmgard Wutte's keynote speeches and the growing size of the student company give us a hopeful outlook on the new year.
In Prien a sales showcase with an order mailbox is planned and the students of Jamii in Evinghausen want to organize a Five-Star-Day with a charity run.
"Nothing is more powerful than an idea whose time has come." (Victor Hugo)
We wish you much success in implementing the new projects.