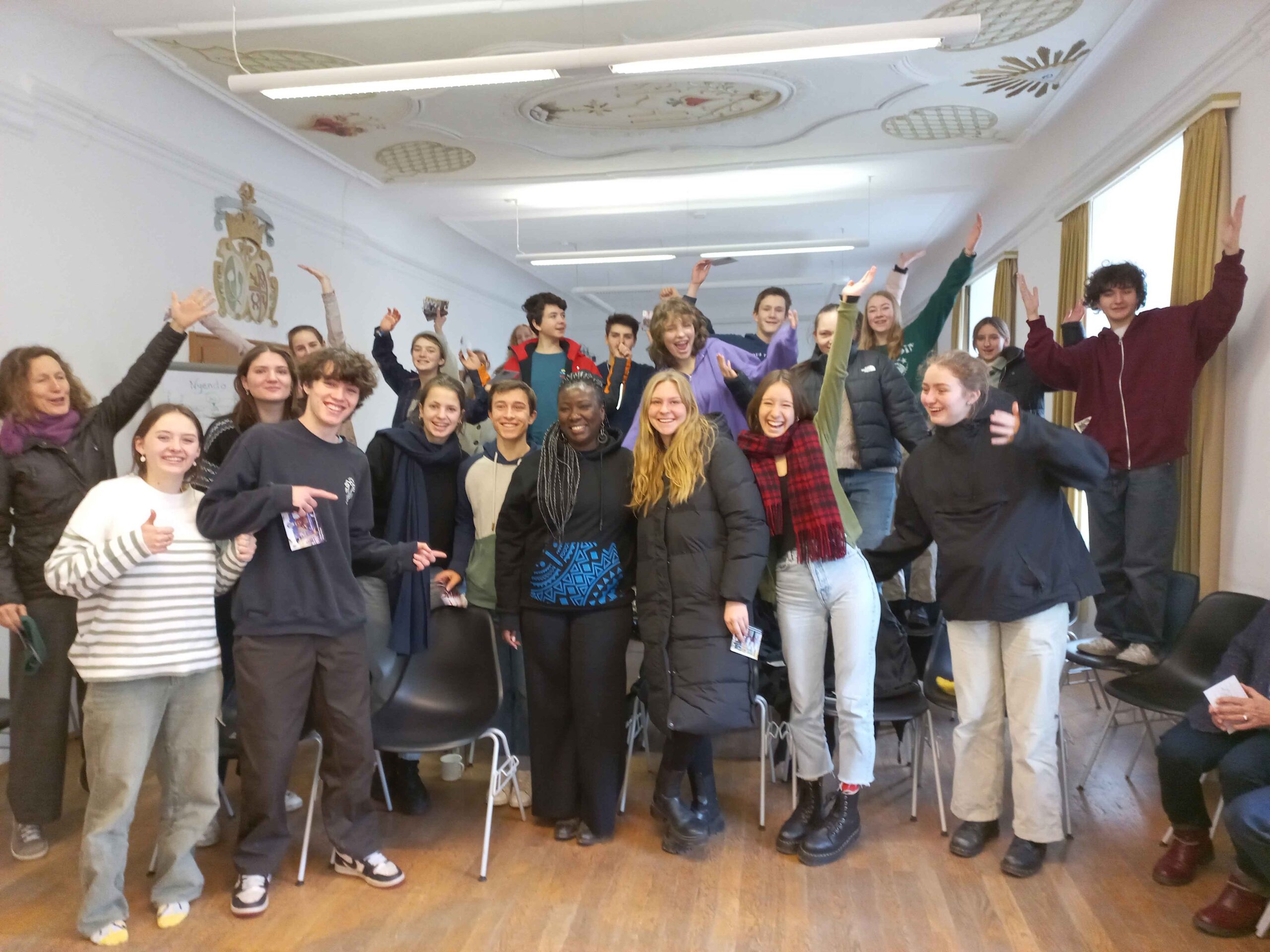 Der Besuch von Magdalena aus Kenia hat unsere Schülerfirma belebt und es war für die Nyendos eine große Bereicherung, direkt von Kenia zu hören und Magdalena zu erleben. Sie war ein sehr unkomplizierter und offenherziger Gast und hat viel mit den Schülern gesprochen. Ihre Beiträge an der Klausurtagung waren sehr klar und konstruktiv. Vielen Dank, Magdalena
(Annette, Coach in Prien)
… und so hat Magdalena den Besuch empfunden
Everyone should have a chance to make an impact.
On January 2023, I had an opportunity to visit Germany under the invitation of Nyendo Lernen, led by the indomitable Irmgard Wutte. The trip allowed me to interact with the Waldorf Schools communities in various cities and learn firsthand about their partnership with Nyendo and their connection to schools in the informal settlement of Kangemi in Nairobi, Kenya.
Nyendo Lernen and NairoBits have partnered for the last 2 years, having set up a digital skills training center in Kengemi to train young people for greater employment opportunities. The center also empowers the larger community by exposing them to digital skills, ensuring they can tap into opportunities in this digital era.
My visit started in Chemnitz and, thereafter, Prien and Rosenheim. Not one to be deterred by the winter cold, I immersed myself in the different Waldorf school communities learning from both the teachers and the students. For example, the Nyendo program students run entrepreneurship projects that raise money to support schools in the informal urban settlements of Kangemi. The projects range from making and selling handmade crafts, jewelry, and clothes to organizing events like concerts and food fairs. These projects not only raise money to support schools in Kangemi but also teach the students valuable entrepreneurship skills they can use in the future. I was impressed by the students commitment and passion for their projects and, more so, by their desire to make an impact.
The visit culminated in a retreat on Frauenchiemsee Island, where my hosts and I reflected on the past year and planned for the new one. The Kenyan team joined the retreat online, and culture was exchanged through songs and sharing experiences. The students took the lead in defining the projects, and I was impressed by their ideas and their level of engagement.
As they chatted about the way forward for 2023, they agreed that a more interactive form of communication between the students was needed. They also discussed the possibility of engaging in joint projects to strengthen the bond between the students of the Waldorf schools in Germany and the students in Kangemi, Kenya.
Despite the cold weather, I enjoyed magnificent views of the mountains and was grateful for the warm reception I received throughout my stay from everyone I met.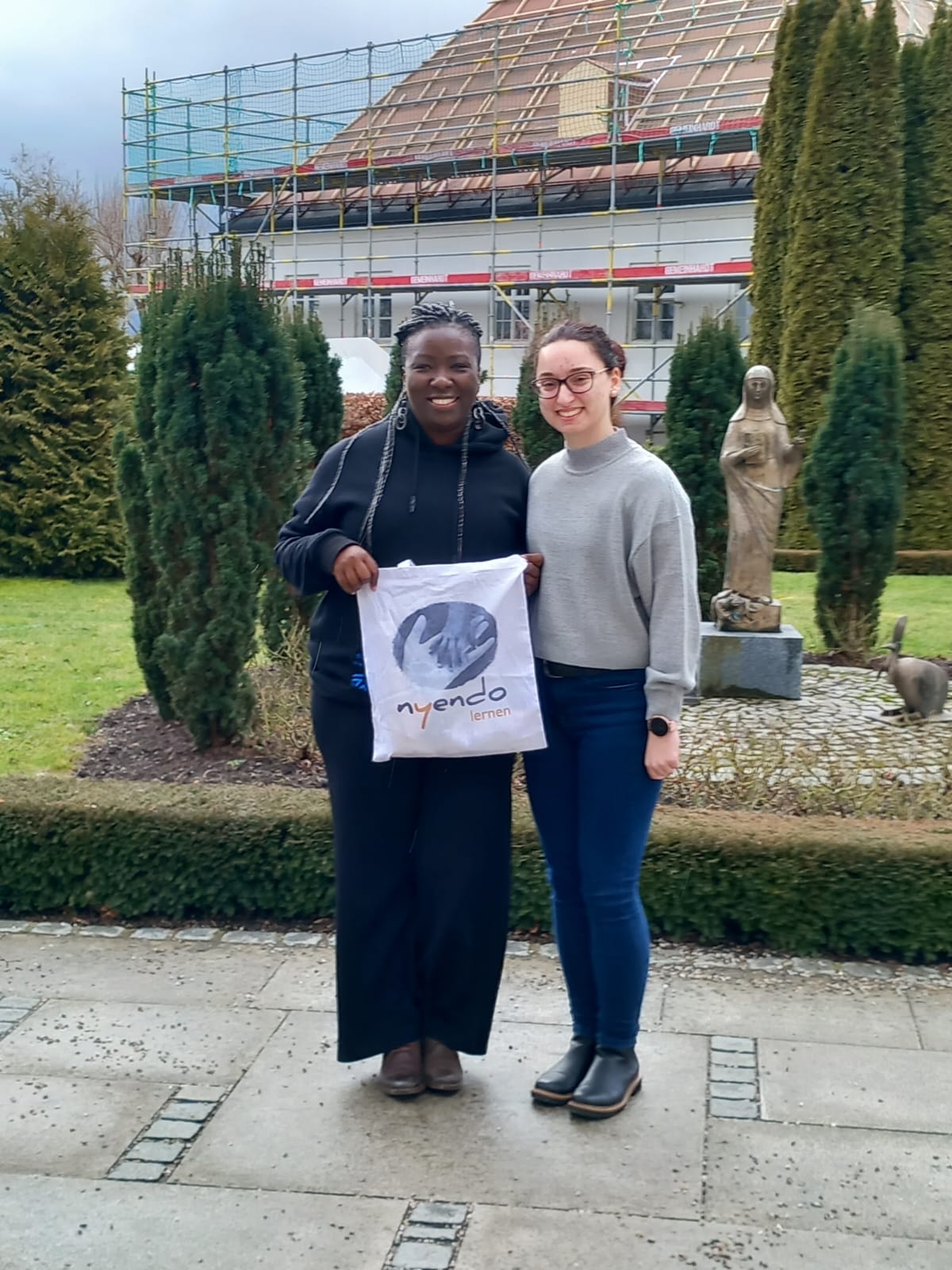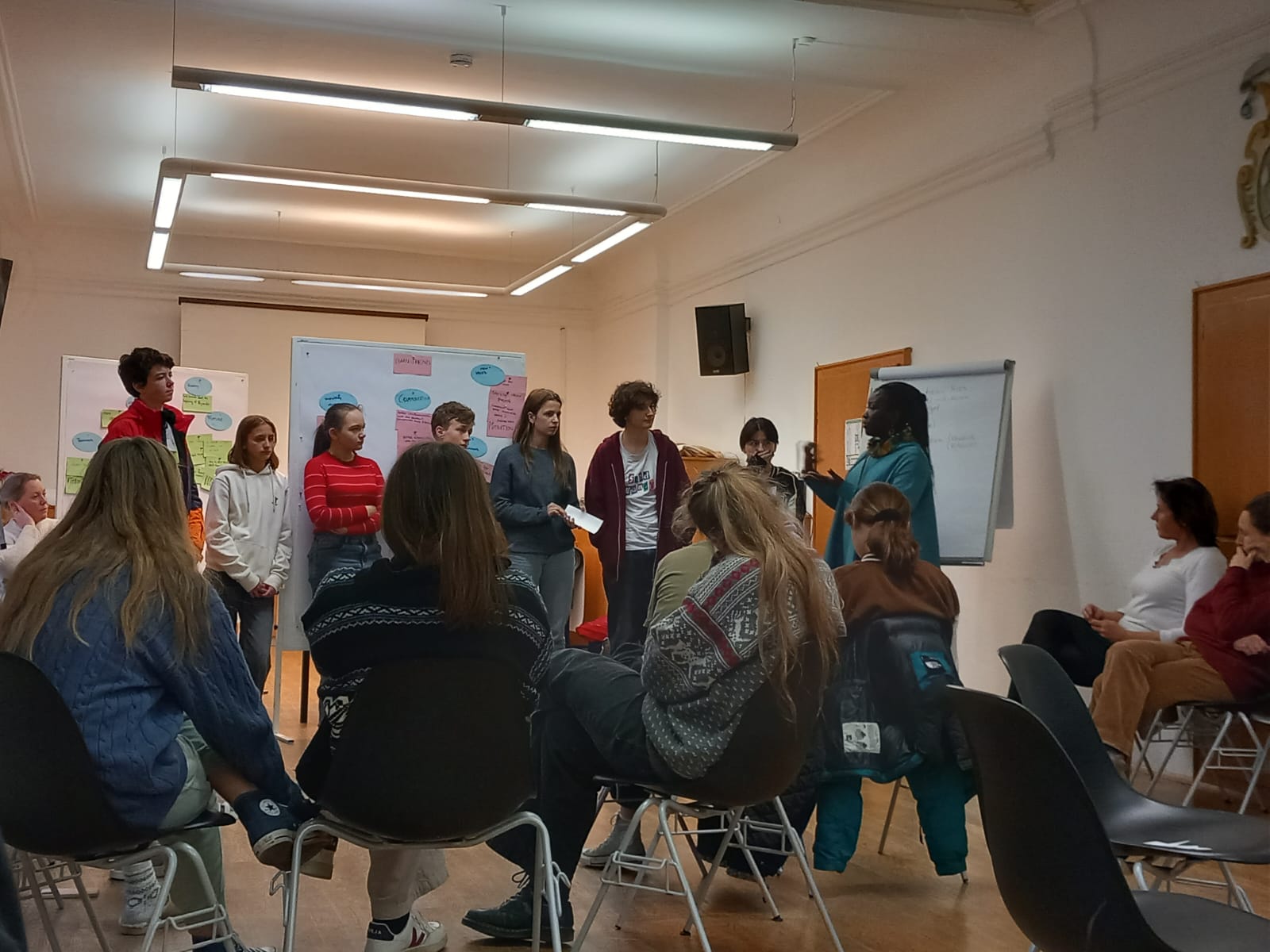 … und so haben unsere Schüler*innen den Besuch empfunden (Leonhard):
Wir haben uns sehr über den Besuch von Magdalena und den Austausch mit ihr gefreut. Sie berichtete uns von ihrer Arbeit bei (nyendo und) Nairobiz und wir zeigten ihr unsere Schule. Wir waren sehr erfreut, dass sie kam und uns von ihrer Heimat erzählte und wir ihr unsere Schülerfirma zeigen konnten, und fanden die Zeit mit ihr schön und interessant.
This post is not enough to encapsulate my experiences and lessons. I see a future with no barriers, and NairoBits role will be to ensure that by tapping into technology, the exchange between the learners will be enhanced and grow a community of global leaders. The partnership between NairoBits Trust, Nyendo, and the Waldorf schools will continue to grow and empower more young people in the future to impact positive change. And I hope there is increased support for initiatives like these that empower young people and help them contribute positively to their communities.
I commend Irmgard, the founder of Nyendo, for her great inspiration. I am also grateful to have experienced the Waldorf Schools philosophy, which emphasizes on the holistic development of children and young people.
I am so proud to have had this incredible experience. It takes a village – let's give everyone around the world to make an impact.
#Impactmatters
About NairoBits Trust
NairoBits Trust is a non-profit organization based in Nairobi, Kenya. The organization empowers young people from disadvantaged backgrounds by providing them with ICT skills, entrepreneurship training, and mentorship. The organization's primary goal is to help these young people become self-sufficient and contribute positively to their communities.
About Magdalene Wanjugu
Magdalene Wanjugu is a tech enthusiast, passionate about the power of technology and its potential to transform people's lives. She's also a strategist who loves collaborating with teams across the globe to solve big problems and believes in local communities building their own solutions. She currently serves as the Executive Director of NairoBits Trust.