My name is Atieno, I am the project coordinator and office manager of Nyendo.Lernen in Kenya. In February 2022, I had the opportunity to visit Germany as part of my Nyendo work. I have visited all Nyendo schools in Germany (Prien, Evenghausen, Chemnitz and Rosenheim). I also had the opportunity to meet Nyendo students from Ybbs, a partner school in Austria. I spent three days with the nice Nyendo team, consisting of Brigitte, Daniela, Irmgard, Kirsten and the Nyendo students, at the retreat where we were able to exchange ideas and work together on our plans for this year.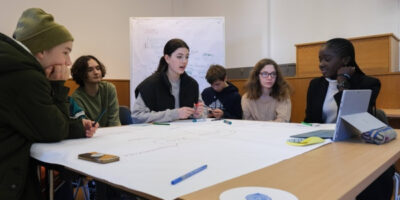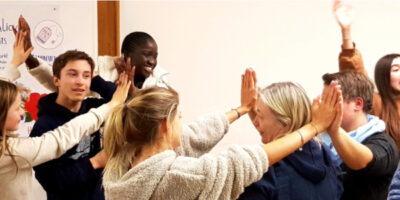 During my time in Germany, I lived in beautiful homes and spent time with several wonderful families to whom I owe a huge debt of gratitude!
I would like to say a big thank you to Alexander who picked me up from the train station in the middle of the night when I arrived in Osnabrück and welcomed me into his home where I met his lovely family including a special family member – a one meter long snake! Of all the cultural differences I experienced, this was the biggest shock because in Kenya if you see a snake you run away and in Germany you cuddle :). I would also like to thank Elizabeth who made all the arrangements in Evenghausen so that the students could learn more about nyendo.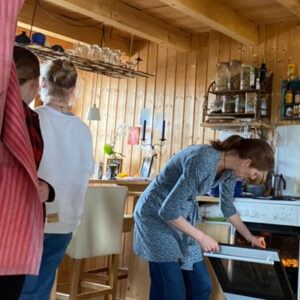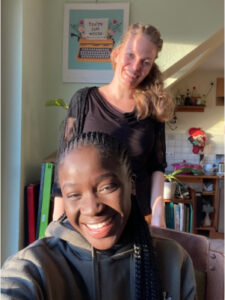 In Chemnitz, I spent time with Gundula and her nice family, who warmly welcomed me into their home. At the Chemnitz school, I met Angelika and Susan, among others, who made sure that everything went smoothly. Gundula went out of her way to help me get in touch with the Chemnitz students. I also enjoyed exploring the city of Chemnitz with her and the Nyendo students, and I was able to eat some German street food – the German portions are generous!
My next stop was Prien, where the entire Nyendo community came together for three days to discuss plans for the year. We have some amazing ideas brewing, including a joint "rally" concept where Kenyan Nyendo schools and their German partners will participate in a year-long entrepreneurship initiative.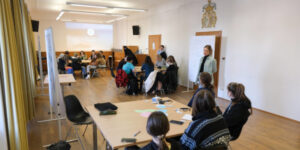 After the retreat on Fraueninsel, I spent one night in Daniela's house together with her roommate. We had a very nice night and the next day we drove to the mountains where I saw snow for the first time! It was a very surreal experience for me. Dani, I can't thank you enough!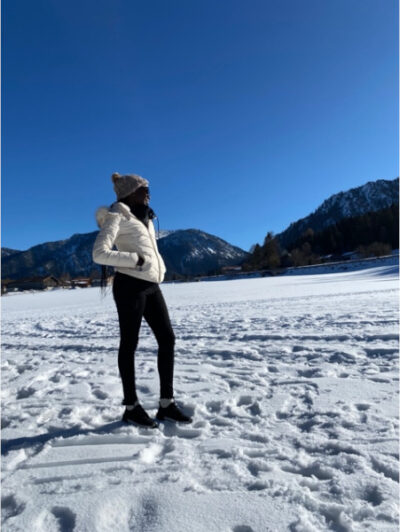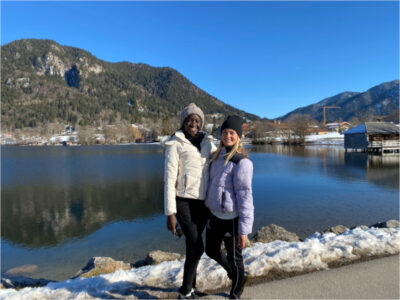 After spending time with Dani, I stayed with Annette and her family who also live in Prien. It was a nice stay and I was able to spend a lot of time with the Nyendo students. Annette went out of her way to make sure that I could give presentations to the students in Prien about the Kenyan schools. I thank Annette and her family and friends who welcomed me so warmly.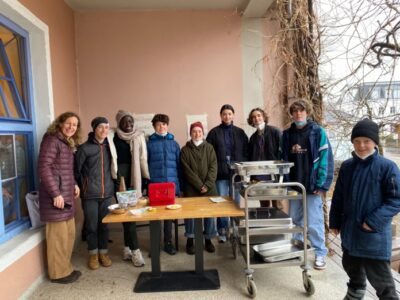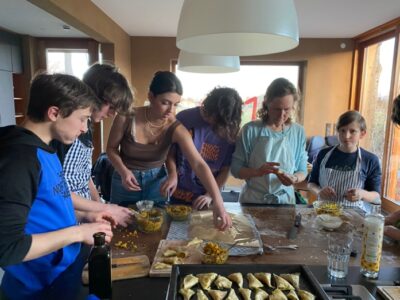 In Rosenheim, I stayed at Kirsten's home where I spent time with her wonderful family. I also had the opportunity to spend time with the Rosenheim students and participate in an art class where we visited old churches and made sketches of the architecture. We also had dinner with the Nyendo students at Kirsten's home and they played the piano while we bonded through music and stories.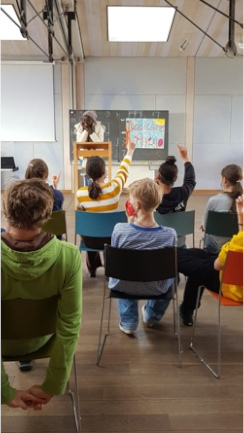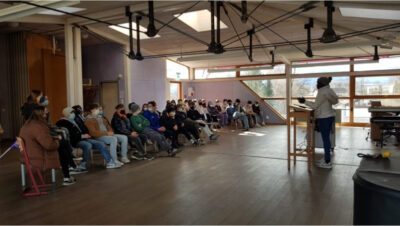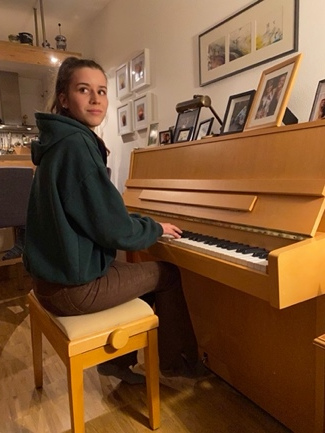 My last stop was Munich, where I stayed in Irmgard's beautiful home and spent time with her and her family. Munich is an incredible city with so much history and beauty. I want to thank Irmgard from the bottom of my heart for making this incredible experience possible.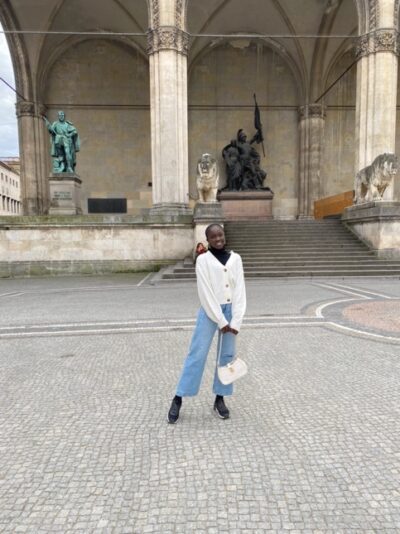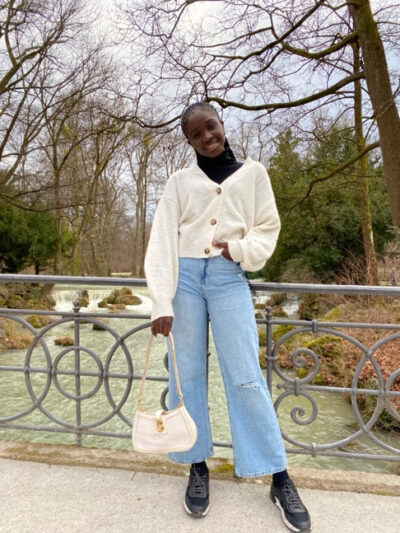 Thank you to the Nyendo family and friends who made my experience in Germany very special! And to everyone I didn't mention, I remember you and thank you so much!!! This was an unforgettable experience for me and I am so grateful to all of you.
Much love, Atieno.