The challenge
Since 2005, students at Sweet Angels Self Help School have been learning on the natural clay floor located on a muddy foundation. Such floors are very moist, and water cannot quickly soak away. Therefore, they are usually soft, uneven, and very difficult to clean. For the Sweet Angels Self Help School, this meant that the students' desks were not stable and constantly shaking, making it difficult for the children to concentrate on their schoolwork. Not an optimal learning environment for the 160 students. But now everything is different!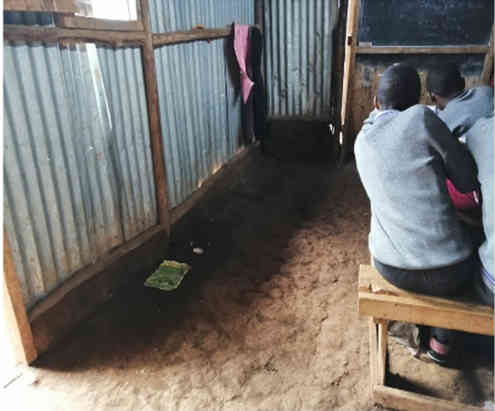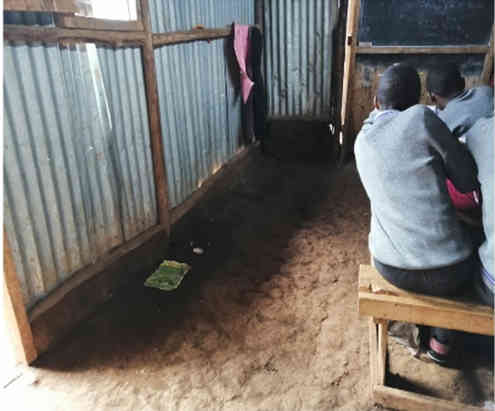 Working together
In a joint effort, teachers, parents, students, and friends built a solid floor in the classrooms. The necessary financial resources amounting to 113,200 KSH (= 1,030 euros) were generated by the Nyendo student company in Frankfurt am Main and made available to the partner school in Kenya.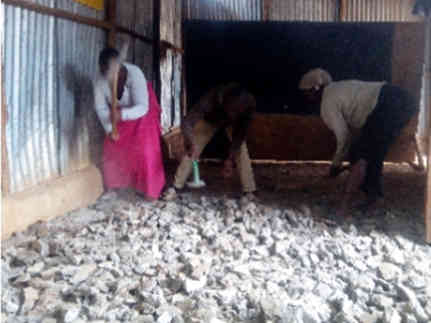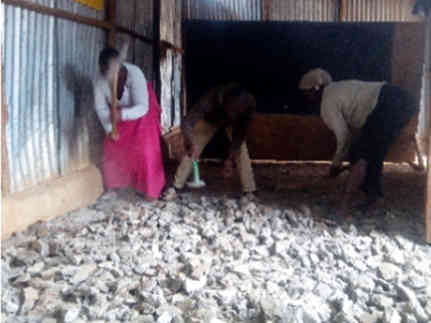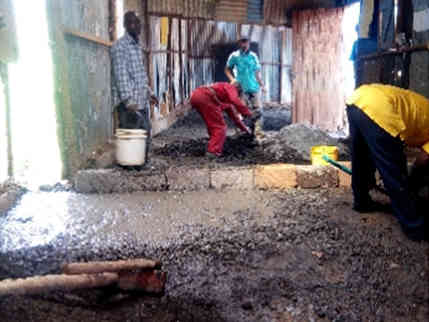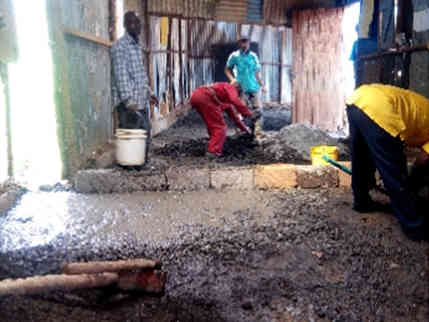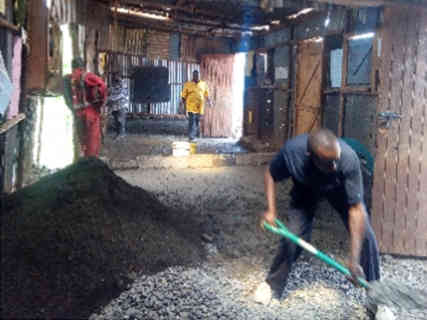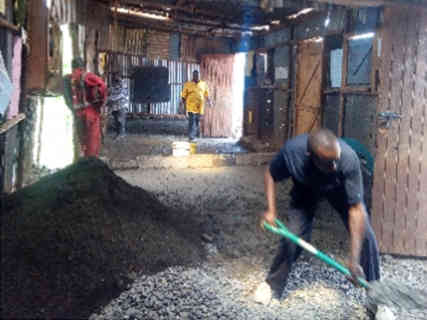 The result
The new floor is a significant improvement for the classes and makes learning more fun and easier for the children. Above all, the classes are now easier to clean, and the school enjoys higher popularity in the neighborhood. The children are very happy that they can now learn like other students in a proper environment.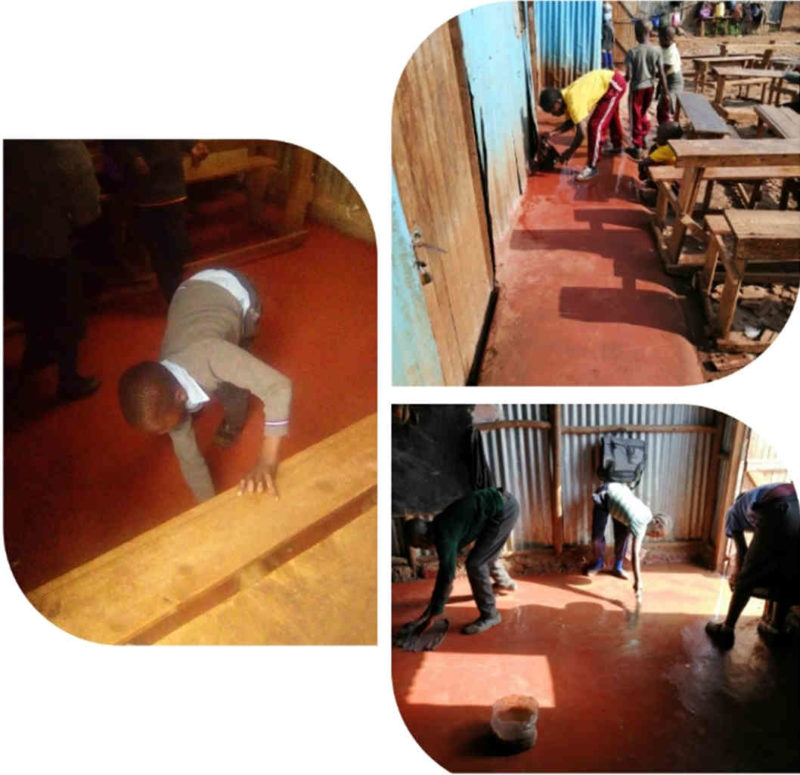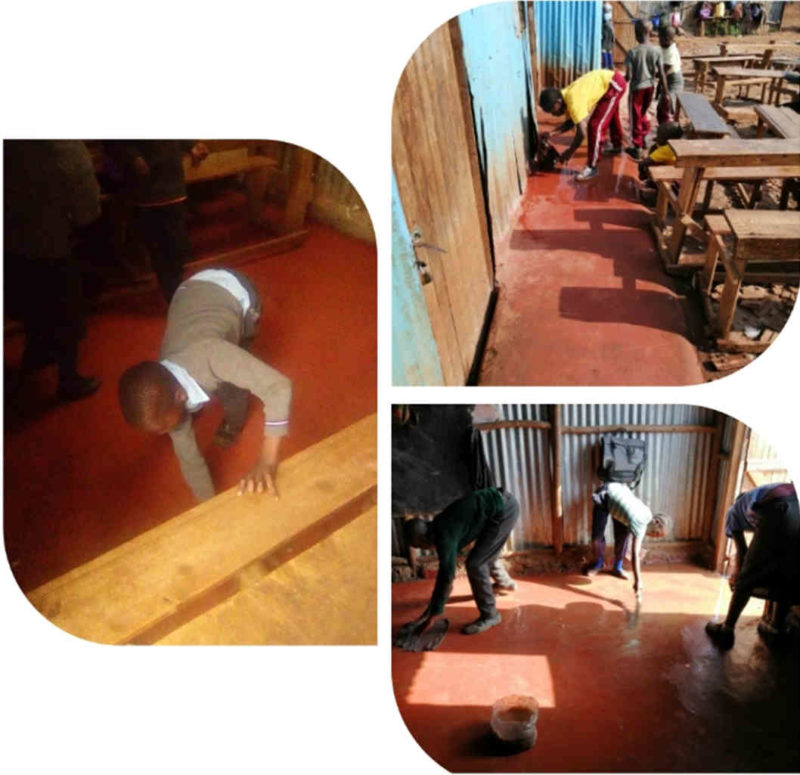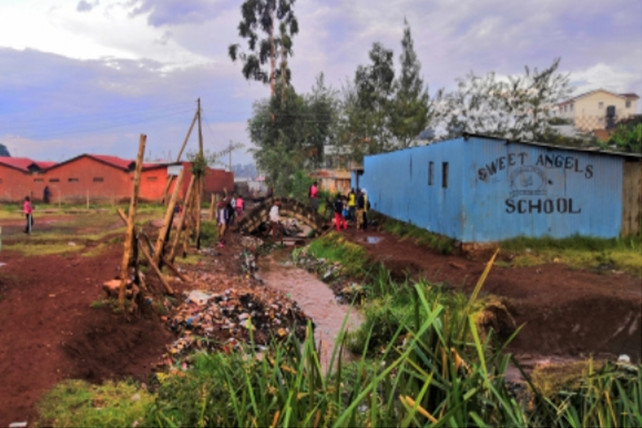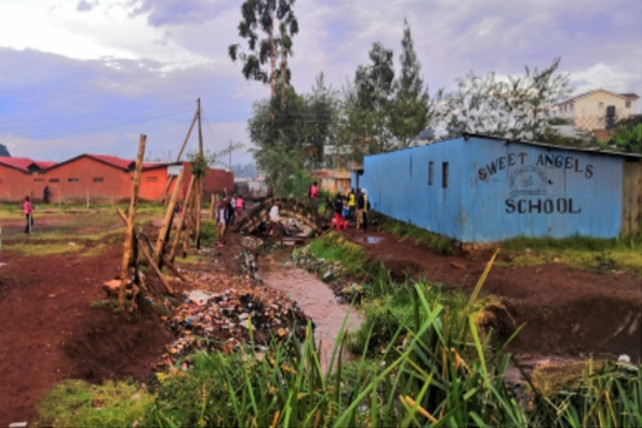 Before: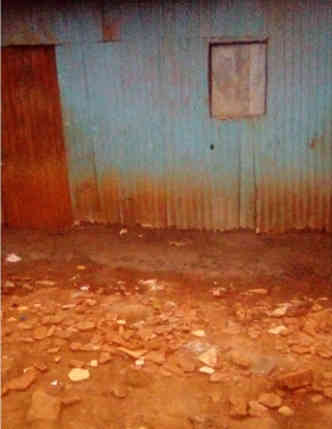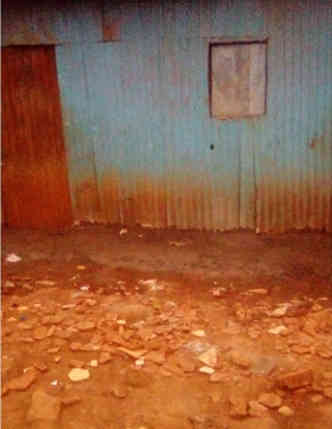 After: