"Empathy, empathy … is the best tool available to tackle both individual and societal issues …"
"The crisis threatens, and to deal with it, we need to empower people worldwide … because everyone is powerful in a world where everyone is a changemaker."
Bill Drayton, founder and chairman of Ashoka
There are only 6 state schools for 80,000 children in the Kangemi / Kawangware slum of Nairobi. 113 community schools save many of these children from a fateful fate. Community schools  are financed by parents contributions and fight for their existence every day.
In 2005 Irmgard Wutte went to one of them, the Kangemi Youth School, and followed the urgent request of all teachers "Do not forget us". Since then she has been attending school regularly.
In 2012, a school partnership began with the first Nyendo school in Prien am Chiemsee, Bavaria, which has expanded over the years into a partnership with 14 slum schools – the CIFEFA schools.
The 14 CIFEFA schools – "changemaker" in the slum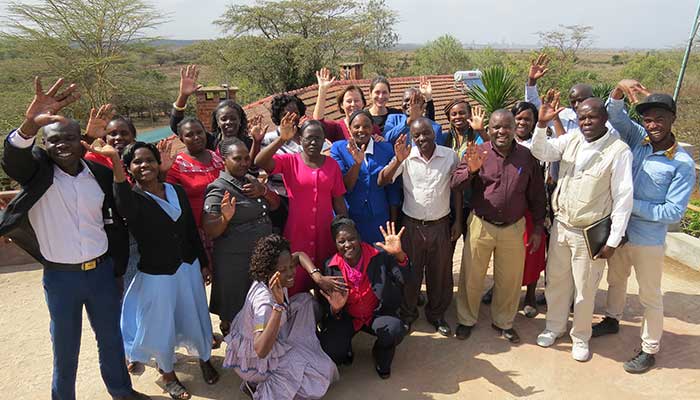 CIFEFA means: Community based Initiatives for Education, Finance and Agriculture
At the CIFEFA schools, 156 teachers teach over 4000 children
Only about 1,200 students pay around 7.50 € a month for this
Teachers earn 40 € in 9 out of 12 months for themselves, their families and the orphans, that they often take with them
Their colleagues in the state system earn 5 times as much!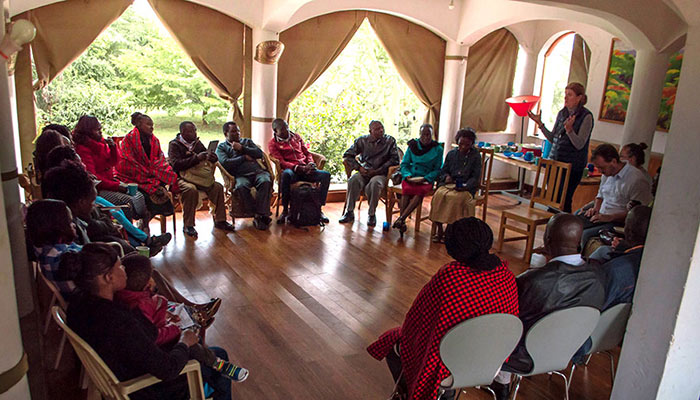 Our students support their partners in Kenya through projects
to relieve acute distress (such as unpaid teachers' salaries)
to improve the structure (creation of school gardens, construction of water and sewage pipes and toilets)
to build social infrastructure (maker-space, educational programs)
nyendo-CIFEFA – partnership at eye level
Through cooperation and encounters both sides learn to use their potential in mutual trust, in appreciation and solidarity for the common cause. They realize a common vision!