Why it pays to join us
As a sponsor or employee
Do you want to promote a modern education in which students learn in real economic contexts to discover their potential as social entrepreneurs? Support regional networks of school companies in German-speaking countries with the projects of their partner schools in the slums of Nairobi with self-generated company revenues. Exchange, encounters, success and growing self-confidence unlock new potential here as well as there – Potentials that our world increasingly needs in the future. Support our work, become a sponsor, cooperation partner or employee!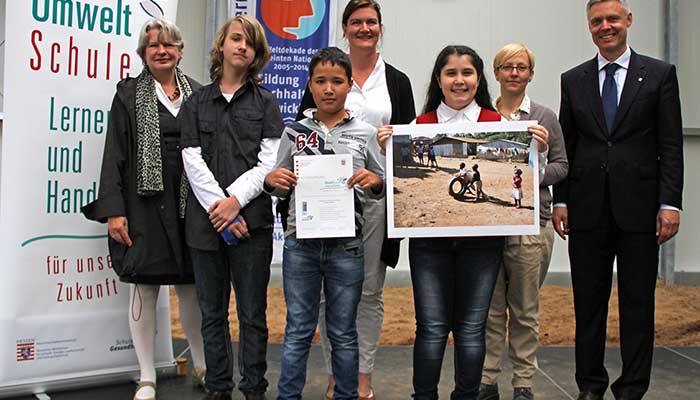 Donations Bank – Account
nyendo.lernen hand in hand UG
GLS Gemeinschaftsbank
IBAN DE91 4306 0967 8215 2357 00
BIC GENODEM1GLS
Donations can be deductible for tax purposes. If you would like a donation receipt, please send us an e-mail to info@nyendo.de with name, address and intended purpose of use.
You can support us with a single donation. When transferring, please specify your full address and intended purpose of use.
or
You become nyendo-family-member with a monthly donation starting from 10€. The amount will be used as financial support for the networking and support of the student companies in Germany and Austria. If you decide as a nyendo-family-member to directly support a partner school in Kenya, then we forward these donations to 100%.