Why it is worth to join us
As a sponsor or employee
Do you want to work for a modern education and help people to help themselves? Then join us! We support our student companies in becoming social entrepreneurs. Knowledge is trained and implemented profitably in projects that require economic and social commitment. With the money generated, partner schools in Nairobi are supported to implement projects there. And with your help, the international encounter and the network will be strengthened through this exchange. Help us to develop the potential of our students in Germany as well as in the slum of Nairobi and to create an education in the context of economy and humanity. Become part of our network! Become a sponsor, cooperation partner or employee!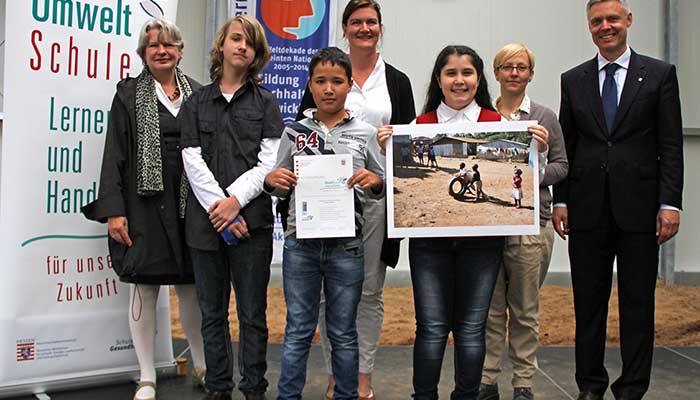 Donations Bank – Account
nyendo.lernen hand in hand UG
GLS Gemeinschaftsbank
IBAN DE91 4306 0967 8215 2357 00
BIC GENODEM1GLS
Donations can be deductible for tax purposes. If you would like a donation receipt, please send us an e-mail to info@nyendo.de with name, address and intended purpose of use.
You can support us with a single donation. When transferring, please specify your full address and intended purpose of use.
or
You become nyendo-family-member with a monthly donation starting from 10€. The amount will be used as financial support for the networking and support of the student companies in Germany and Austria. If you decide as a nyendo-family-member to directly support a partner school in Kenya, then we forward these donations to 100%.